THE AMAZING SPIDER-MAN 2 : FIRST LOOK
7/11/2013 12:22:00 PM
Seperti biasa, Comic-Con 2013 kembali menjadi ajang para studio besar untuk memperkenalkan film-film blockbuster-nya yang akan dirilis akhir tahun nanti atau musim panas tahun depan--untuk film-film yang jauh lebih besar. Salah satu franchise yang mengambil kesempatan ini adalah The Amazing Spider-Man 2.
Setelah beberapa foto set hasil jepretan media-media yang
blurry,
Sony Pictures akhirnya merilis foto resmi dari The Amazing Spider-Man yang langsung
straight to the point
: Spider-Man dengan kostumnya yang mengalami sedikit modifikasi (lihat matanya yang jauh lebih besar) vs. Jammie Foxx di dalam make-up CGI yang berperan sebagai musuh utama Spidey kali ini, Electro.
Selain Electro, Spider-Man juga akan berhadapan dengan Rhino yang diperankan oleh Paul Giamatti. Norman (Chris Cooper) & Harry Osborn (Dane DeHaan) kembali mengisi slot yang sempat kosong di film pertamanya dengan peran yang jauh lebih krusial dibanding dalam film trilogi versi Sam Raimi.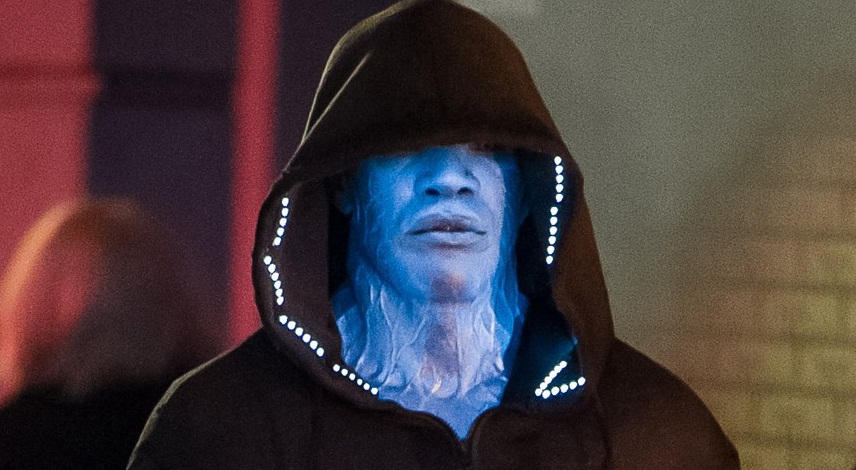 And now here's the bad news. Love interest utama Peter Parker, Mary Jane, dibatalkan untuk muncul di film The Amazing Spider-Man 2 meski pengambilan gambar sempat dilakukan. Sampai saat ini tidak ada konfirmasi resmi dari pihak Sony ataupun Marc Webb, tetapi para fans berspekulasi bahwa MJ akan menjadi plot device penting yang mengarahkan kita semua ke event kelahiran Venom yang digadang-gadang berperan sebagai main villain di The Amazing Spider-Man 3.
Well, dengan keterlibatan aktor-aktor kaliber Oscar, budget yang lebih besar, dan kembalinya Marc Webb di kursi sutradara, let's hope it would turn out as good as we all have expected.
The Amazing Spider-Man 2 akan dirilis tanggal 4 Mei 2014, sebagai film pembuka musim panas. The Amazing Spider-Man 3 akan dirilis tanggal 10 Juni 2016.